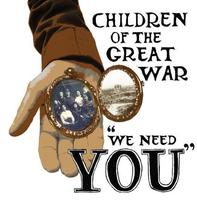 Do you have a relative who fought in The Great War, served in the Ambulance Corps, in Munitions, or experienced the War on the Home Front?
As part of the commemorations of the 100th anniversary of the First World War Lewisham Local Studies Centre are inviting you to come along to Lewisham Library on Saturday 14th December to share your unique family story, passed down through generations. Please also bring with you, any relevant photos, objects, and memorabilia for us to copy and photograph.
You can book a 30min slot to tell us your family story, or just turn up to find out more about the First World War and Lewisham.  Click to book a slot to share your story please
Age Exchange and Lewisham Heritage will use your story to support the creation of exhibitions on The First World War. Age Exchange may use some stories to create a new play, to premiere in London August 2014. All stories will be entered into the Europeana 1914-1918 international on line archive. All local stories will also be entered into the Lewisham Archives.
Children of The Great War
is supported by the expertise of The University of Oxford. To find more about the Children of the Great War project:
Email –
greatwar@age-exchange.org.uk
 or 
local.studies@lewisham.gov.uk
Follow on Faceboo
k – Children of The Great War at Age Exchange
Follow on Twitter
–
@YourGreatWar
Local History and Archives Team
Local History and Archives Centre  |  London Borough of Lewisham  |  Community Services Directorate  |  Lewisham Library & Information Service  |  199-201 Lewisham High Street, Lewisham, London SE13 6LG  |  T 020 8314 8501  |  E local.studies@lewisham.gov.uk  |  Wwww.lewisham.gov.uk/inmyarea/history